Respect Resorts Programme
Because nature is our playground, let's respect it!
Trail Running Resorts are committed to more sustainable development and practices through the Respect Stations programme.
A Respect Resort is a destination that is a member of the Trail Running Resorts, which is concerned about its environmental impact and wishes to engage in a sustainable development approach by implementing concrete initiatives with the sports community.
To join this voluntary approach, a simple, concrete and inexpensive action plan is set up in collaboration with the Resort in order to be quickly operational.
With seven themes responding to current eco-responsible concerns :
Transport- To inform and encourage travellers to go to the Respect Resorts by using gentler transport.
Promotion of local and sustainable initiatives - To create a link between visitors and locals, and to highlight local and sustainable initiatives
Beaconing - To reduce the impact of beaconing by the right choice of material and installation method.
Waste - To limit waste and facilitate recycling
Home base - To limit energy consumption and the environmental impact of its home base
Disability/social - To make the routes and services of the Outdoor Experiences Resort accessible to the greatest number of people.
Communication- To inform tourists about the means available to them to limit the impact of their sports holidays.
Discover the First Respect Resort :
Station Outdoor Experiences Puigmal Pyrénées Cerdagne
Station de Trail et Station Nordik Walk Pays de St Jean de Monts Vendée Océan
Station de Trail et Station Nordik Walk Collines d'Opale et Pays de Lumbres
Station de Trail et Station Nordik Walk Eaux Bonnes Gourette

You will find all these actions and information directly on the page of the selected resort on the map.
Through the Respect Resorts, choose sports and eco-responsible destinations for your stay!
If you don't want to leave any rubbish behind during your outings, use the Respect Resorts rubbish bag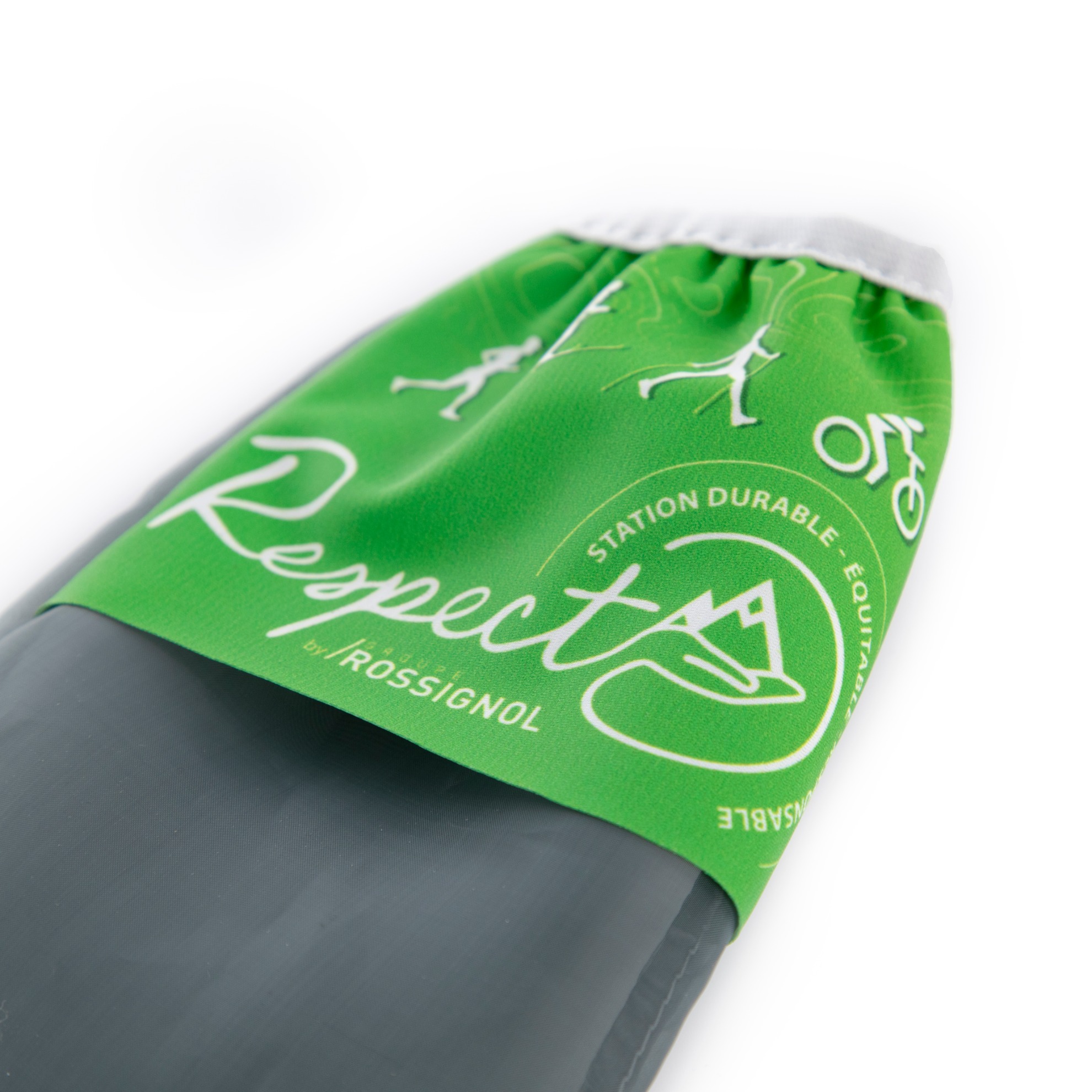 6.99€ to order it is here https://colibris.link/cLMGw
This initiative is part of the Programme Respect Rossignol.