A destination 100% dedicated to Trail
A Trail-running Station ® is a place 100% dedicated to trail running, that proposes routes, services and tools to beginners willing to learn and to be frame, as well as to passionates that search one and only place where to organize training courses or week-ends.
EachTrail Running Station® is related to a territory willing to make you discover its more beautiful landscapes and its most beautiful routes and to welcome you for a day, a week-end or a week.

The 6 principal tools of a Trail Running Station®
A dozen of Trail routes are suggested per Station, from 5 km to more than 40 km enabling a practice at all levels.The routes are marked the same way that the skiing tracks with a coloc code (green, blue, red, black) matching the dificulty of the route (number of kilometers and elevation). Each route has its own number, this one is also indicated on the marker.
It is technical routes designed for training, to improve your technique and specific abilities (endurance,strenght, rythm, etc). Example : split run, uphill run, vertical kilometer (1000m elevation over a short distance). Specific exercices, designed by a sports coach, are suggested for each workshop. You will find them in free access on the website, at the home base and on the field (board).
This welcoming place offers changing rooms and showers, presentation of routes, advices from an animator, computer terminals to enter uour chronos on the website Station de Trail or download the gpx track. In some Stations, you will also find : a relaxation area, a fitness room, a test & sale area for trail equipment, etc.
An animation program and trail training
The whole year, the Trail Station proposes you trail races, trainings for all levels framed by specilized coaches, trail stays, etc. Find all the information on the site or at the home base.
www.stationdetrail.com enables to get technical information linked to the trails (practical informations, free downloadable and printable roadbooks, gpx tracks, chronos, etc), to prepare your trail stay (in the framework of a training, a race or in autonomy) and to share your opinions and chronos with the trailer community!
Dwnloadable on AppStore and Android, the app "Stations de Trail" enables to download georeferenced tracks to be guided, timed and to share your times with the community of the Network, to go running safely thanks to the security button enabling to send your GPS position in one click. More info on the App here.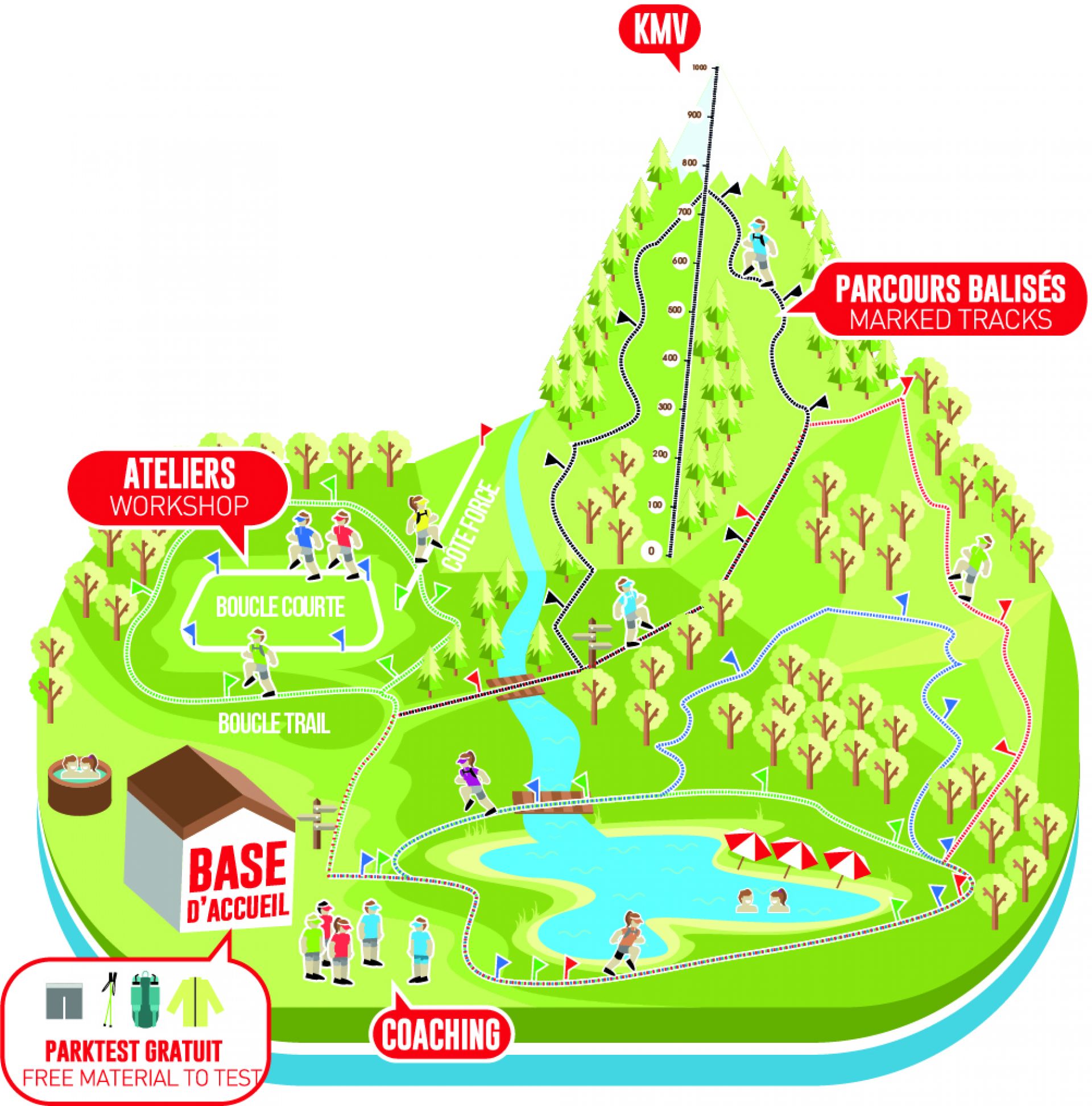 The Trail Running Stations® Network
After the opening of the Chartreuse Trail Running Station® in 2011, other territories were willing to offer the same concept. Nowadays, the Network gathers close to 30 Stations, mostly in France, but also in Europe (Spain, Belgium, etc).
The diversity of our Stations de Trail (mountain, plain, isolated or close to large agglomerations, etc) makes the richness of the Network : for sure you will find the Station according to your mood, whatever the season!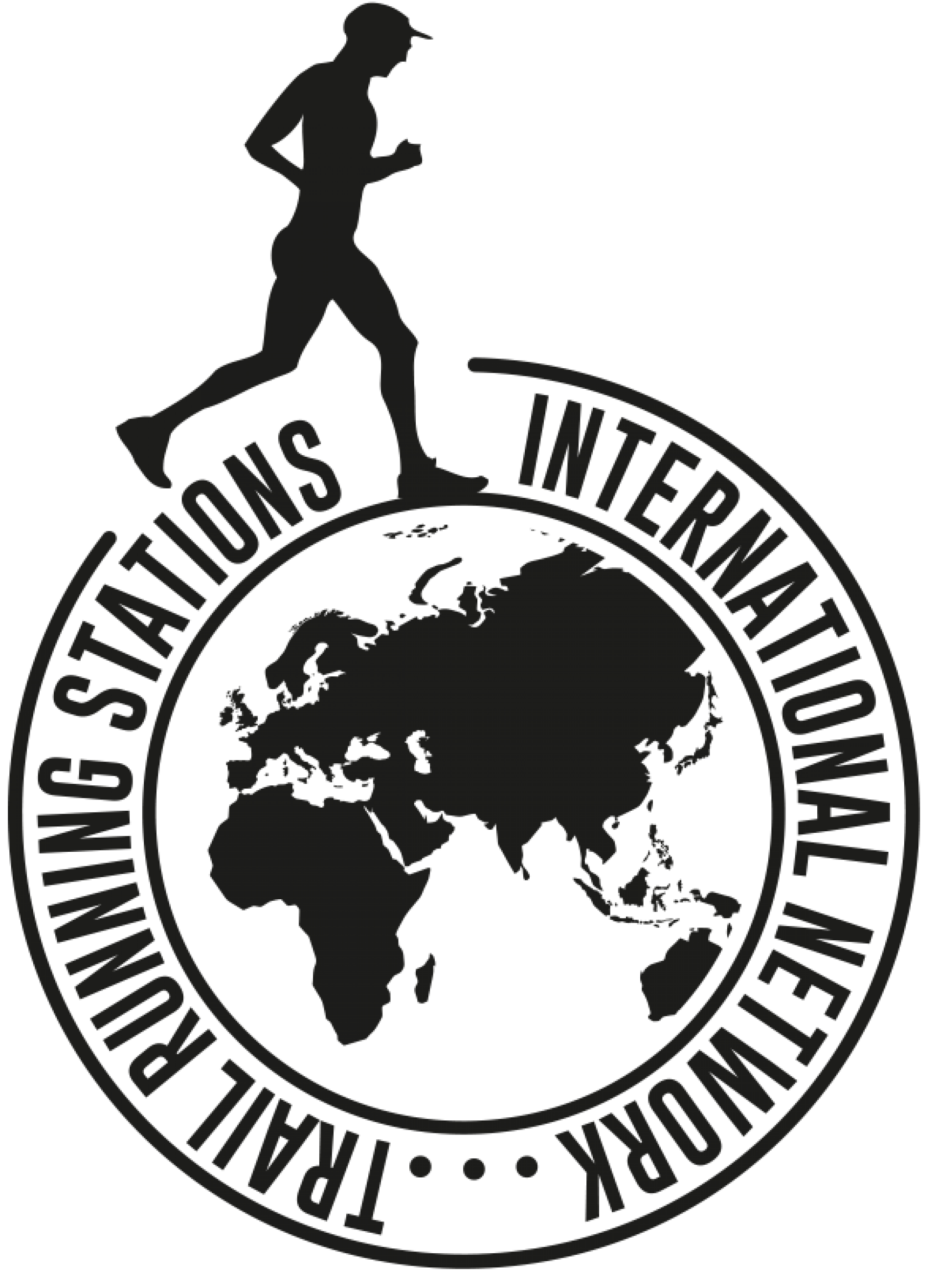 Un cahier des charges commun, garant de la qualité des services proposés aux traileurs
Le concept a été créé en 2011 par le Réseau. Le réseau gère l'ingénierie de la mise en place de la Station de Trail, avec les décideurs locaux, ainsi que la promotion des Stations de Trail.
Chaque Station est cependant autonome, unique et s'adapte au territoire local. Afin de satisfaire un degré de qualité suffisant pour les usagers et d'avoir un minimum d'uniformité et de cohérence entre toutes les Stations de Trail, un cahier des charges commun est partagé pour toutes les Stations :
Une dizaine de parcours de rando-Trail de tous niveaux
Environ 4 ateliers Trail, avec si possible un Kilomètre Vertical
une charte graphique et un balisage homogène selon la charte « Station de Trail »
un espace d'accueil et de présentation
l'usage du site internet « Station de Trail » et de l'application mobile
un espace test de produits est conseillé, mais n'est pas obligatoire.
Ces règles sont le minimum indispensable. Le concept est assez flexible pour s'adapter aux spécificités de chaque Station, et bien entendu, elle peut tout à fait proposer plus de services !
Historique
L'idée originale vient de Benoit LAVAL (www.benoitlaval.com), Trailer de haut-niveau et fondateur de la société Raidlight, marque de produits sportifs spécialisée dans le Trail (www.raidlight.com). Dès la conception du bâtiment d'entreprise de Raidlight, il a souhaité placer les utilisateurs (les Traileurs) au cœur même de l'entreprise, afin qu'ils participent à la conception et au test des produits et qu'ils partagent leur passion du Trail avec l'équipe des salariés Raidlight. De fil en aiguille est donc venue l'idée d'ajouter au bâtiment : des vestaires, des douches, une machine à café avec un espace détente, et puis ... des parcours pour pouvoir tester les produits en conditions réelles de Trail. Lors de l'implantation de ce bâtiment-Raidlight en Chartreuse en 2011, les collectivités locales et des acteurs privés de Chartreuse ont perçu un intérêt pour le développement du territoire. Ils ont mutualisé leur énergie pour créer ensemble cette première Station de Trail, au sein de l'association "Station de Trail de Chartreuse", regroupant la commune de Saint-Pierre-de-Chartreuse, le Parc Naturel Régional de Chartreuse, Cartusiana – association des accompagnateurs en montagne de Chartreuse, et la société Raidlight. Cette première Station de Trail, ouverte depuis mai 2011, est donc hébergée au sein des locaux de Raidlight, mais reste une entité indépendante au service du territoire, et désormais également au service du réseau national des Stations de Trail.
Dès l'origine du projet en Chartreuse, l'association et ses membres ont formulé le souhait d'essaimer ce concept sur d'autres territoires, par la commercialisation de leur expérience sous forme de prestation et par le partage des outils et contenus intellectuels. L'objectif est de constituer un réseau de Stations de Trail, regroupant des Stations de Trail, autonomes dans leur fonctionnement, mais rassemblées en réseau pour la communication nationale et l'exploitation de projets en commun.
* marques déposées : Station de Trail, Stade de Trail, Trail-running Stations et leurs logos, sont des marques déposées.
Un concept connu reconnu
Une importante revue de presse et de nombreuses distinctions en témoignent.
Le réseau des stations de trail est membre du Cluster Montagne, de Mountain Riders, et affilié à la FFCAM