Download the new mobile App Trail Running Stations and enjoy the following features :
Real Time guidance on the routes thanks to the GPS function, the increased reality (photos and audios indications) and the downloading of the maps for the areas not covered by the cell phone


Chrono function to Fonction chrono pour

record your performances, share them with your friends and compare them to other trailers.




Practical informations to plan your route

(duration, altitude difference, distance, calculation of itinerary to the starting point...)
A search engine really useful to find the route that match with your desire of the moment
The opinion of other users over the routes
The points of interest of the routes


An emergency button to run safely : in one clic, you can send your GPS position in case of problem
A new and ultra modern tool to extend your Trail runnning experience and discover the Trail Stations in France and Europe.
Increased reality serving GPS guidance
An extraordinary and exclusive cartographic rendering
A very easy and intuitive use
An App that works in disconnected mode
Think of downloading the app and routes that you selected in an area where the internet connexion works well (at your home for instance). Once the routes downloaded, you will find them in 'My routes" and let yourself guide without internet connexion !
!! Beware, the GPS use battery !!
→ Few recommandations not to use too much battery:
- limit the screen consumption in locked mode
- deactivate the apps using GPS in the mean time
- deactivate : wifi, data, screen rotation, etc.
- Ideally : have a spare battery !
Mobile App ... Step by step
3) Download it to follow it
1 ) Choose your trail destination 2) Discover the routes and in offline mode
choose the one that tempts you while keeping geolocation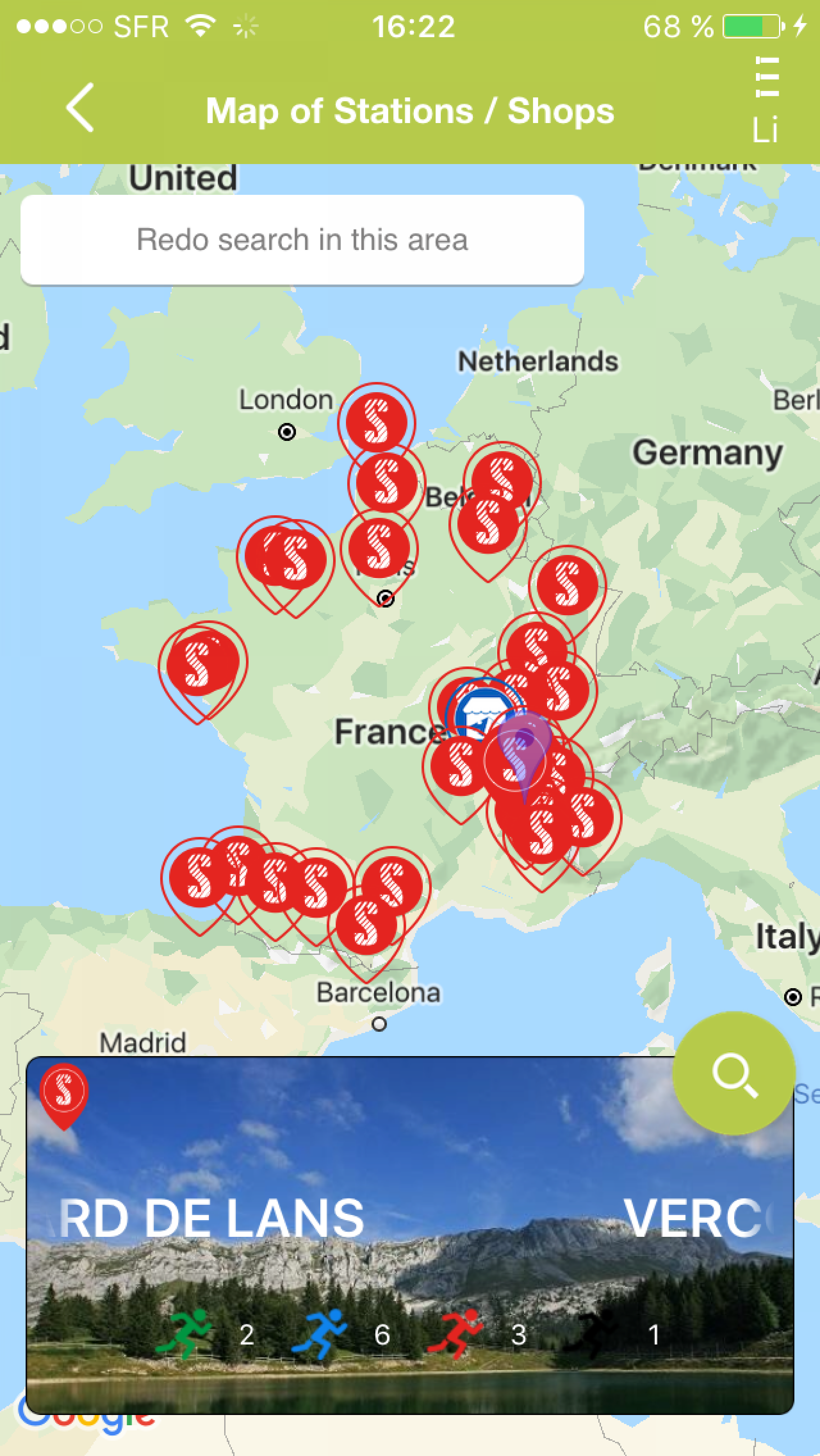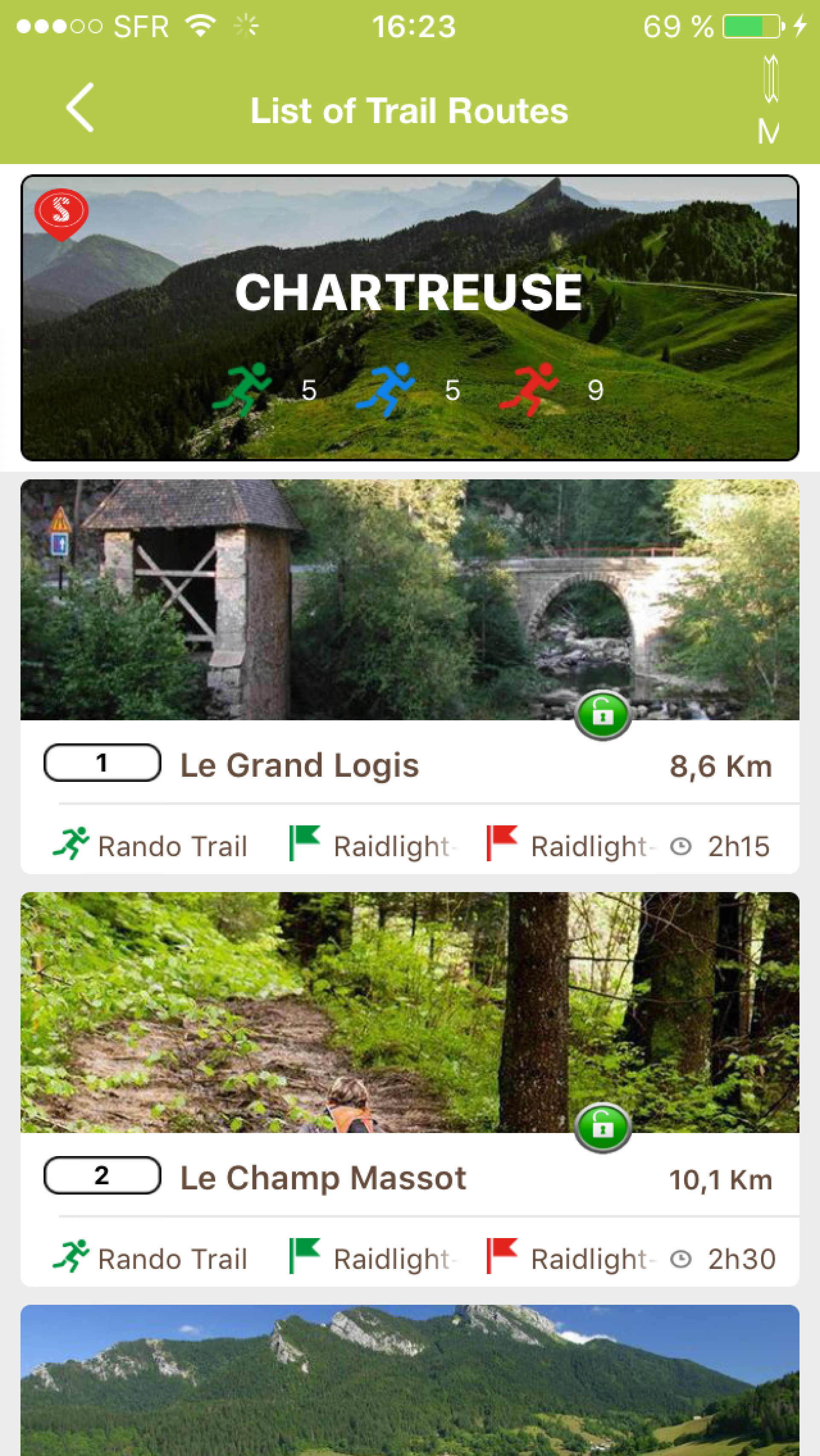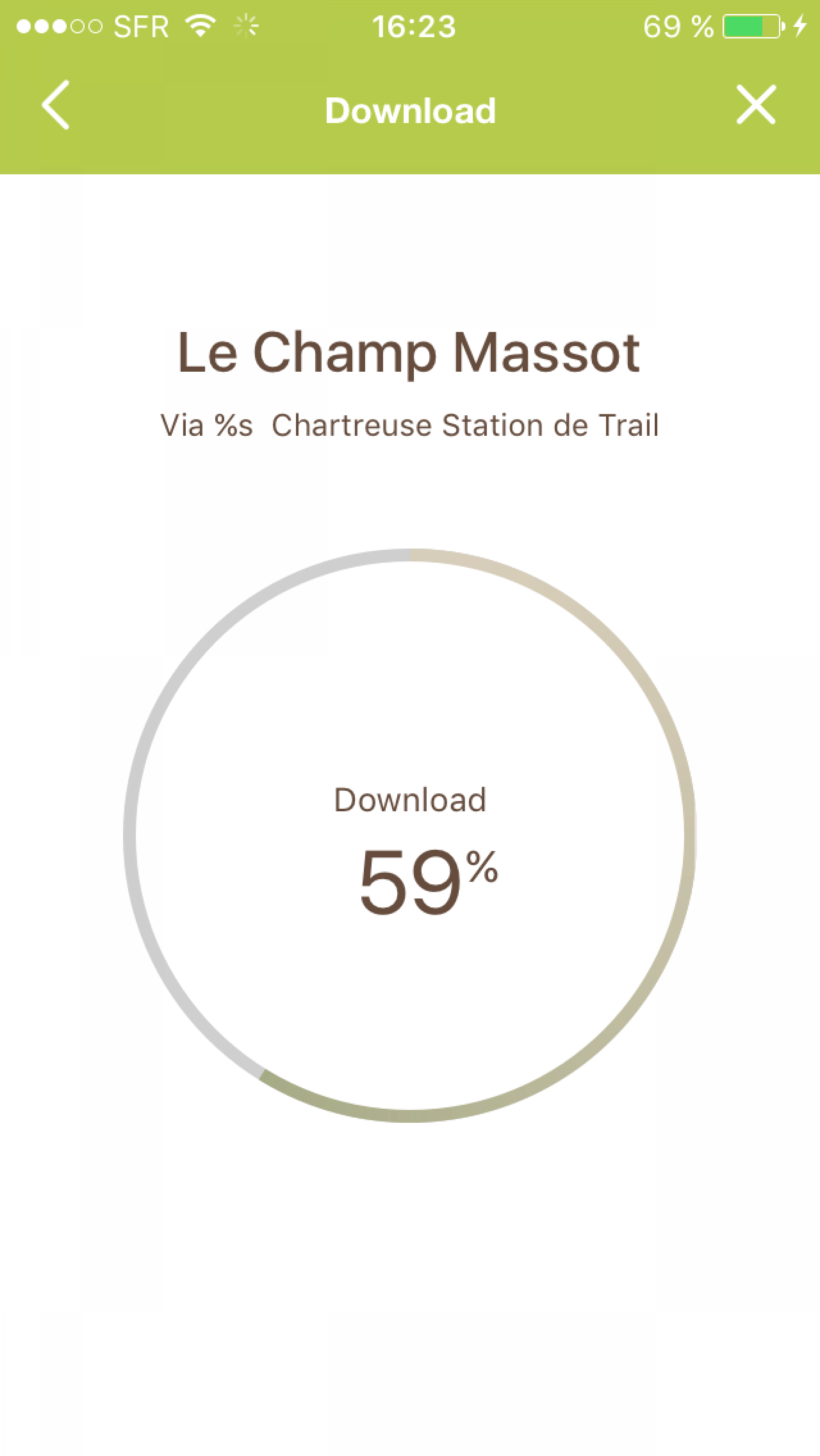 4) Now, let yourself guide 5) At any time, visualize the state 6) In case of problem, send your
on the trails and enjoy ! of your progress on the route. GPS position in one clic